On the Ground in Syria
Dr. Khaula Sawah, President and Co-Founder of UOSSM USA, conducted a tour throughout northwest Syria along with UOSSM/UOSSM Turkey Country Director, Dr. Daher Saeb Zedan, and other UOSSM team leaders/members, to explore ways to strengthen our ongoing efforts, projects, and services.
During the tour, Dr. Sawah met with the team and staff at several hospitals and medical facilities to include Aqrabat Hospital, Al Hikma Hospital, Andalus Hospital, the Ambulance System, the BHH Rehabilitation Center, the Psychiatric/Mental Health Hospital, the Advanced Diagnosis Center, and the Ibn Seena Kidney Dialysis Center. Dr. Sawah was briefed on progress and services provided on the ground.
UOSSM and its board and staff are pleased to continue their commitment of enhancing and providing the best quality medical care services efficiently to local communities in affected areas.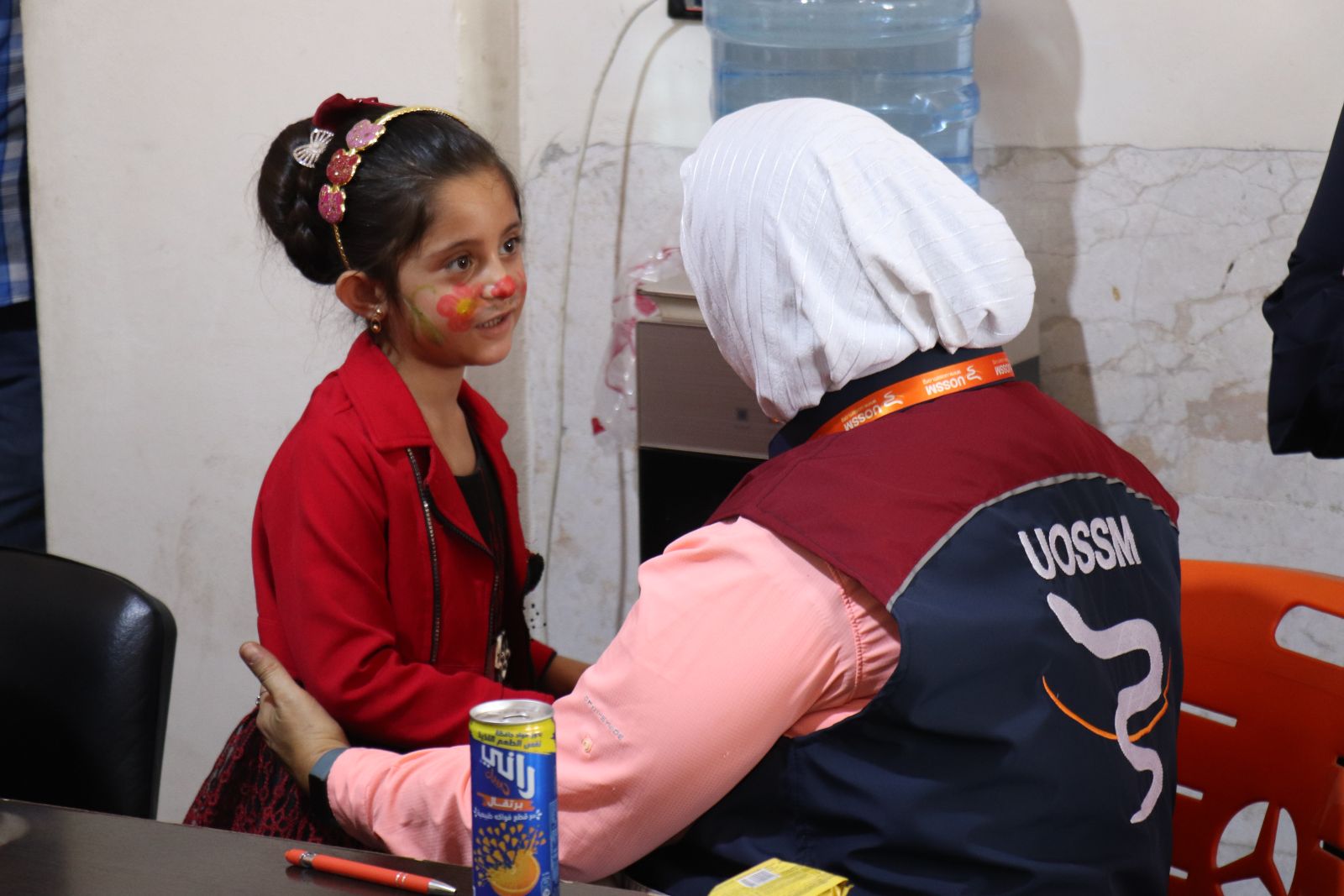 Visiting with Syrian Orphans
Dr. Sawah visited the Syrian orphans that are receiving support through UOSSM's Orphan Sponsorship program. The program aims to alleviate the suffering of the orphans and their caregivers by providing comprehensive protection services including cash assistance to ensure they have safe access to basic needs, healthcare, and education services.
Sanaa, pictured above, loved her face painting! She met with Dr. Sawah and told her how excited she was to start school and promised to keep in touch with Dr. Sawah. After Dr. Sawah returned home, Sana sent her a special letter ❤️.
If you would like to learn more about the  Orphan Sponsorship Program, please click here.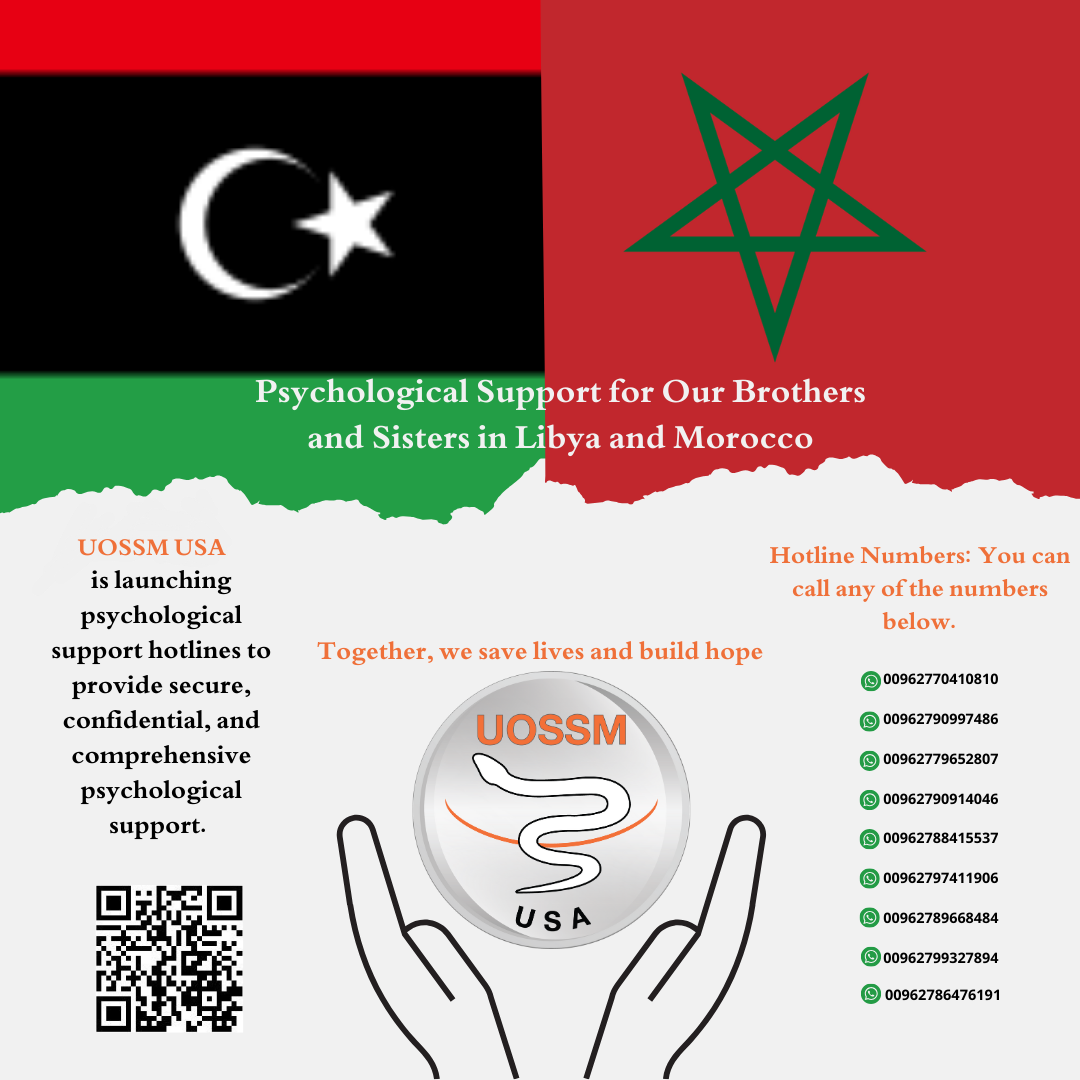 Offering Hotline Support to Victims of Morocco Earthquake and Libya Floods
In response to the horrible disasters in Morocco and Libya, UOSSM USA's office in Jordan established hotlines to provide support for those affected by the disasters. During a 2- week period, over 150 people called and received psychological support. The calls were confidential and secure, and provided comprehensive psychological support, free of charge, to those who need it most.
In addition, UOSSM USA partnered with CJD (Centre de Jeunes Dirigeants – Young Leaders Center) in Morocco, a local non-profit organization which includes a crisis relief unit, to provide immediate humanitarian relief to those affected by the earthquake. UOSSM will also be focusing on the capacity building of mental health and psychosocial support for the staff.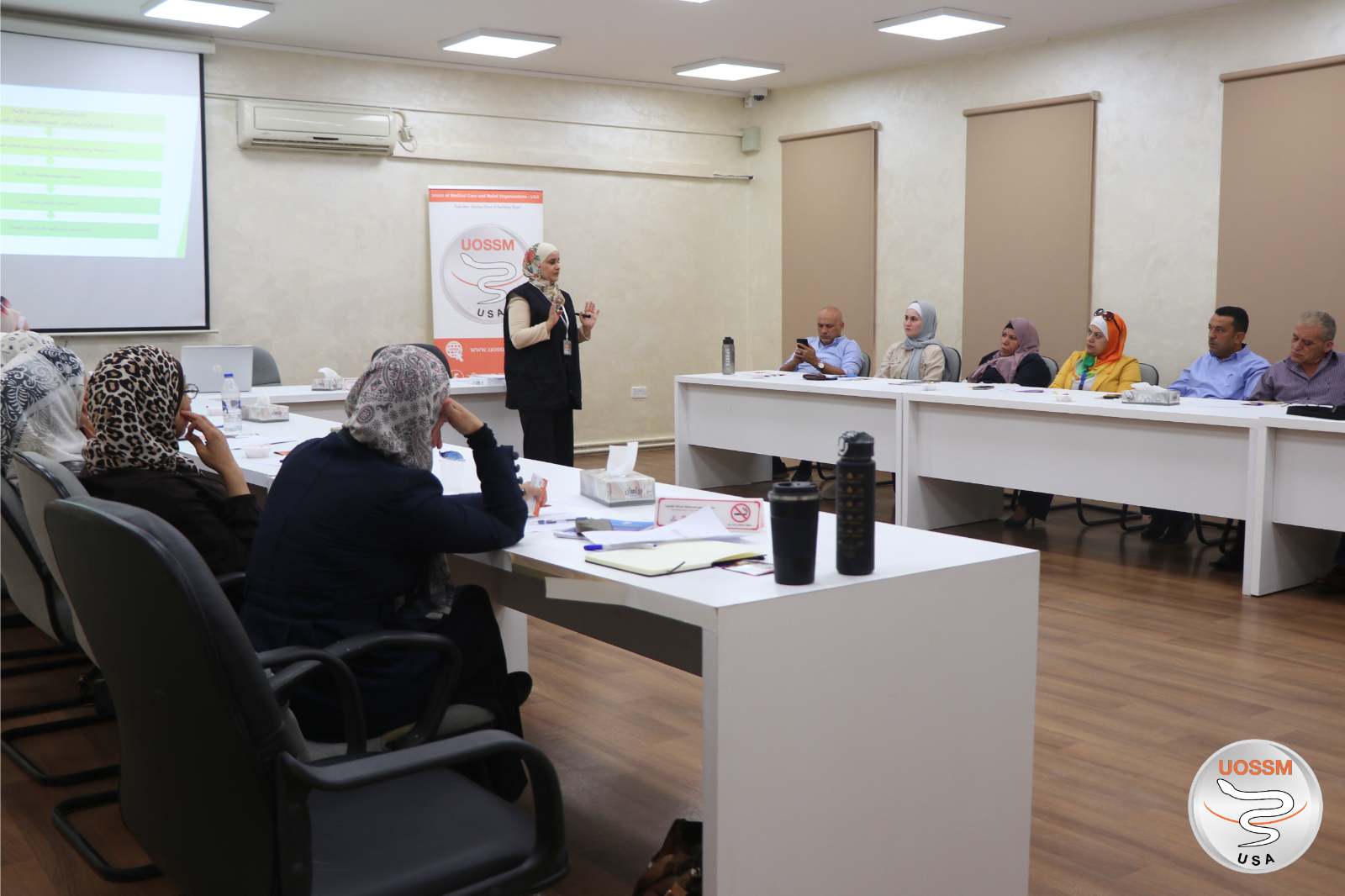 Capacity Building of Jordan's Medical Staff
UOSSM USA began a series of trainings for the staff at the Jordan Health Care Directorate in the National Mental Health Hospital (National Center for Addiction) to build and strengthen the capacity of government staff in the medical field.
These trainings will be provided between September and October and aim to strengthen and build the capacity of the staff with mental health trainings focused on case management, and suicide prevention. In addition, to training the teams to become trainers of their colleagues.
Enhancing Gynecology and Ultrasound Reading
The Syrian Board of Medical Specialties (SBOMS) organized a gynecological ultrasound course which was attended by 15 resident Obstetrics and Gynecology doctors. The 2-day course consisted of learning the basics of ultrasound as well as understanding the rules in obstetrics and gynecology, methods for determining the child's sex, and ultrasound ovulation control.
These series of courses and trainings are part of the R4HSSS – Research for Health Systems Strengthening in Syria project.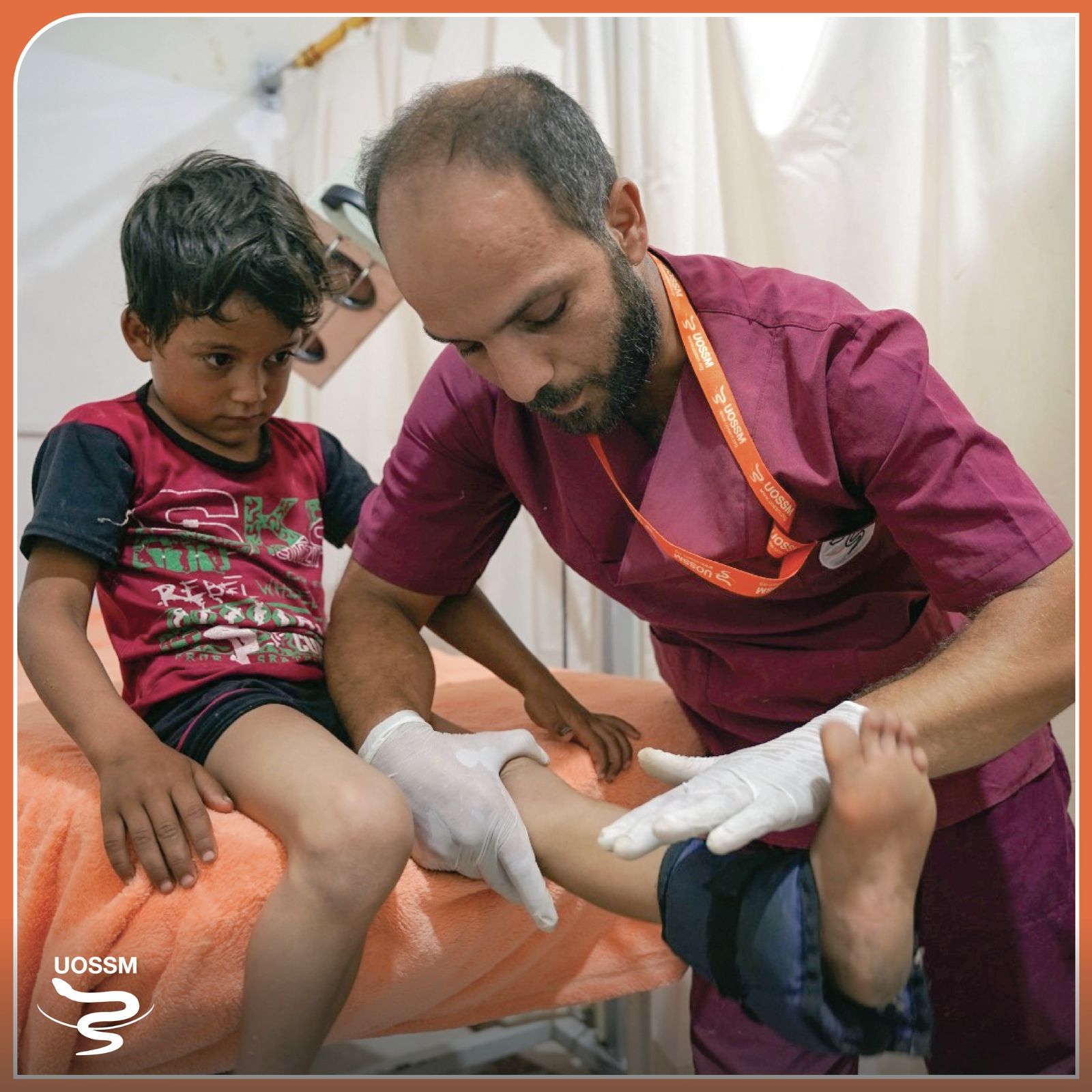 Redwan Regains Movement!
Redwan was in pain and had limited movement in his knee after he received an intramuscular injection for a separate health issue that was administered incorrectly.
For the past two months, Redwan was receiving treatment at Sarmada Rehabilitation Center for fibrosis in the quadricep muscle in his thigh. His treatment plan included infrared radiation of the affected area, muscle massages, and multiple motion exercises to restore the full range of motion of the knee joint.
After many intense sessions with his therapist, Redwan was able to regain close to 80% of his range of motion – an amazing accomplishment!
Thanks  to supporters like you, we are able to reach children like Redwan with our medical services,  allowing them to become strong, healthy, and independent!🧡
Together, we continue to save lives and build hope.