Educational and Fun Summer Club

UOSSM USA held a youth summer club for students in Bareeq Education Center in Jordan. The club included psyhcosocial support (social emotional learning) as well as many fun and educational activities and games for the children including photography, programming, self-defense (for girls), drawing, painting, gardening, computer literacy, and a book club. Around 200 students attended the summer camp. They enjoyed their time learning and having fun! Bareeq Education provides education support to refugees and children in need in Jordan. click here to see more pictures!

You can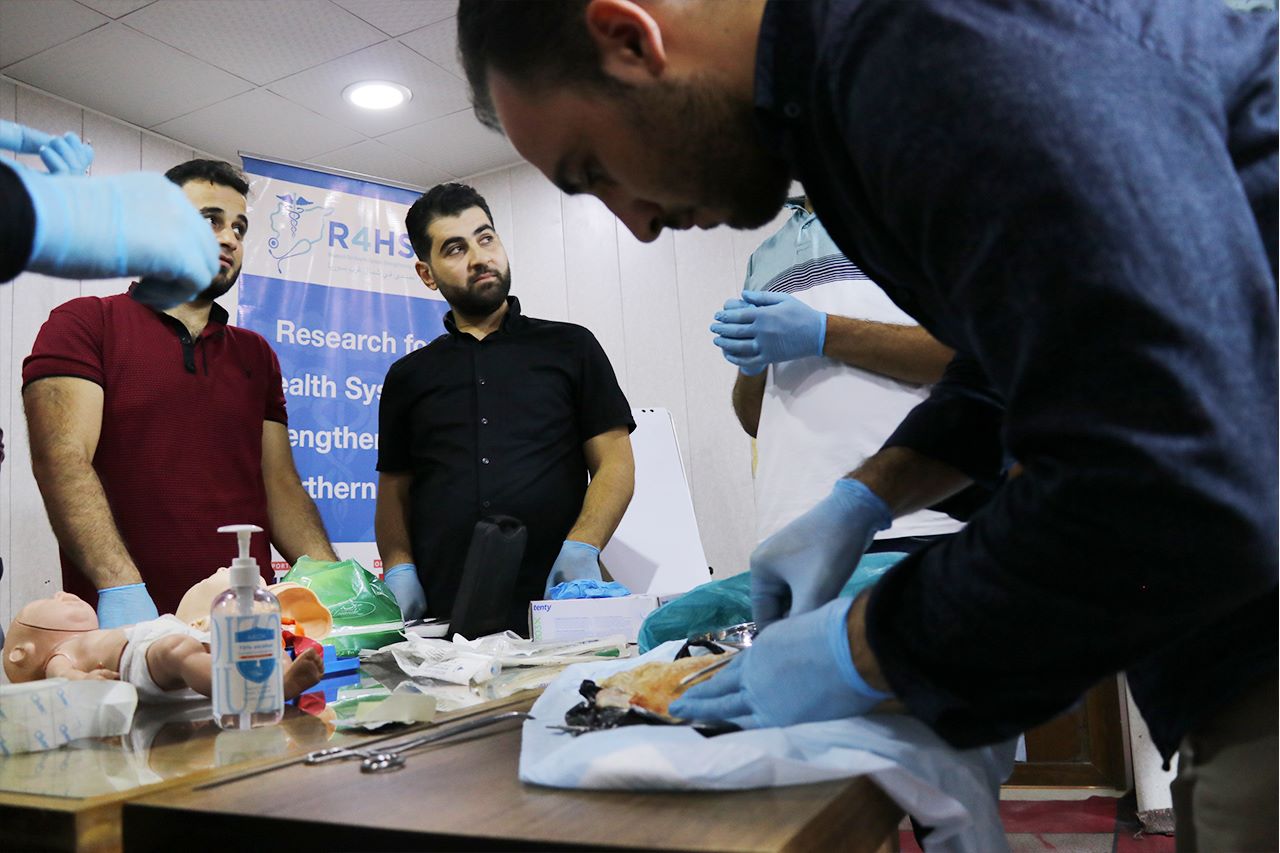 Training Pediatric Resident Doctors 
Syrian Board of Medical Specialties (SBOMS) provided training programs to pediatric resident doctors in northwest Syria in July.
The STABLE course was provided to 10 pediatric residency doctors from seven training hospitals in northern Syria. STABLE stands for the six assessment and care modules in the program: Sugar, Temperature, Airway, Blood pressure, Lab work, and Emotional support.
The Neonatal Resuscitation Program (NRP) was also completed by 10 resident doctors in pediatrics from 4 training hospitals in northwest Syria. The course included basic concepts and skills for neonatal resuscitation and medicines used in resuscitation and post-resuscitation care.
This is all part of the R4HSSS – Research for Health Systems Strengthening in Syria project.
Giving the Gift of Freedom
UOSSM provided 51 wheelchairs to Aqrabat Hospital where they will be distributed to patients in need. Enabling more independence and mobility to those who need it most.
We are so grateful to our supporters who enable us to provide vital equipment giving them mobilization and freedom.
Echocardiography Training
The Syrian Board for Medical Specialties (SBOMS) completed training on the basics of echocardiography, which was attended by 10 internal medicine residents from 6 training hospitals in northwest Syria. The course included basic concepts and skills for an echocardiogram – techniques of echocardiogram – valvular heart diseases – coronary heart disease – cardiomyopathy – prosthetic valves – congenital heart lesions – condylomas.
Trainees underwent practical training on patients to practice what they learned.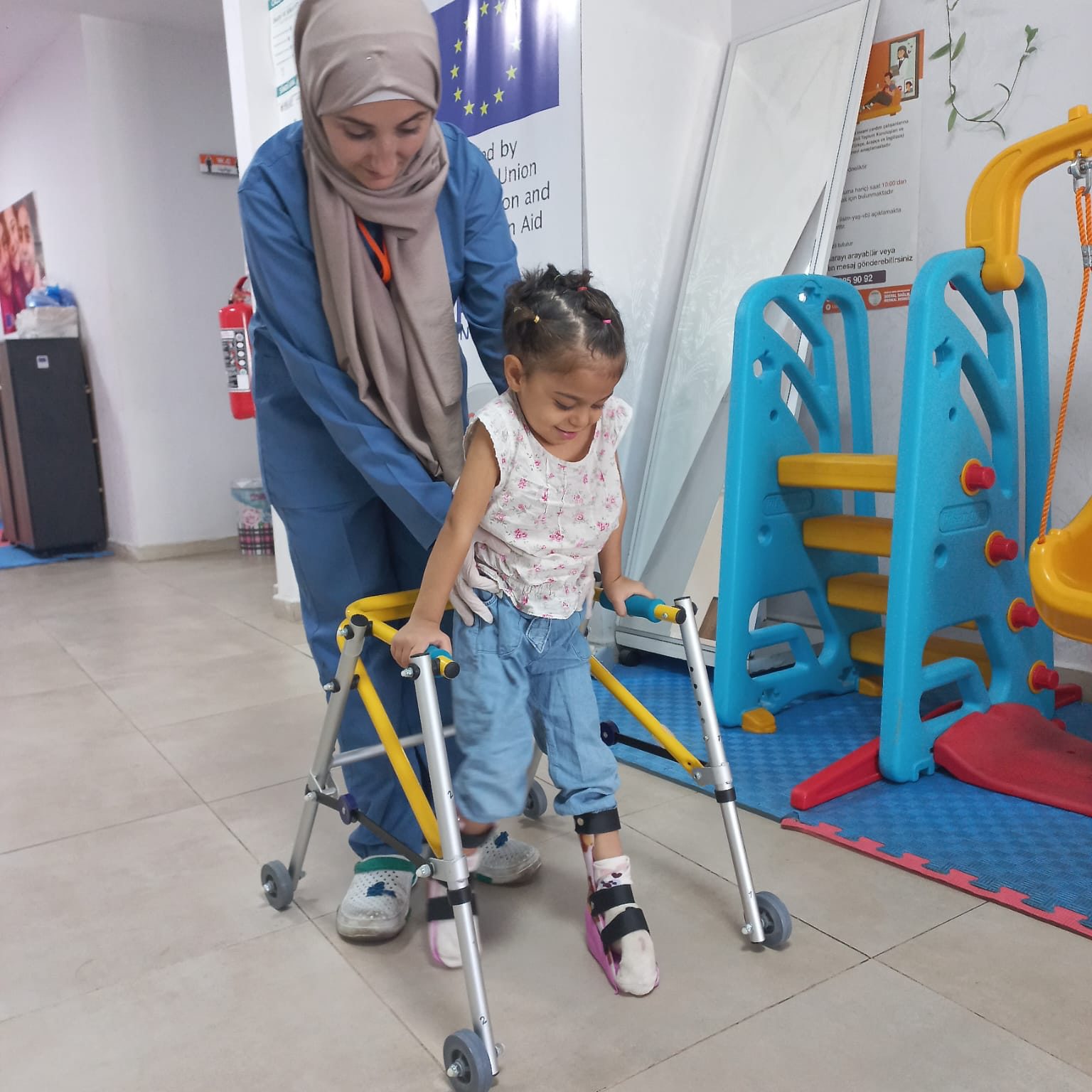 She Never Gave Up!
Little *"Noor" was severely injured in the Turkey/Syria earthquake after her house collapsed on top of her and she remained buried under the rubble for three days. Miraculously, she survived! But her injuries were critical. She has been suffering from Crush Syndrome which ultimately resulted in the amputation of her right toes. The amputation caused her to have the inability to balance herself while sitting, crawling, or walking. She began visiting UOSSM's Physiotherapy Center in Kilis in May 2023.
Through her physiotherapy sessions"Noor" was trained to use appropriate sitting positions to reduce deformities, and was provided with a splint to prevent further deformity in the right limb, and improve her ability to walk. She can now crawl and walk using a walker and the splint! Her mother was so excited saying, " At the beginning of her injury she couldn't even sit. Now, she can hold on to something and walk a little bit. I am grateful to all the staff at the center."
*Noor is a cover name to protect the child's identity.