Texas- It was a deadly weekend for Syrian children when several were killed in targeted attacks on civilians in Khan Sheikhoun, Idlib. At least seven people were killed including four children this weekend. Among the victims was an unborn baby which appeared to be full term. In addition, three young boys were playing outside, fell victim to an attack, and were killed. A young girl was also wounded in an artillery attack that killed both of her parents
In the past few weeks Khan Sheikhoun area has come under violent shelling, targeting civilian neighborhoods. Several victims were wounded in the attacks as well.
Dr. Khaula Sawah, Vice President of UOSSM USA said, "The image of the unborn baby is absolutely devastating. The baby looked like she was full-term, ready to live, but never had a chance. As is the case with so many other children paying the ultimate price in a world that continues to turn a blind eye to war crimes against their innocent souls. We call on the international community to stop the attacks on all civilian areas and medical facilities, for all parties to respect the deconflicted zone, and to protect innocent children above all else."
** Image of unborn baby not distributed due to it's graphic nature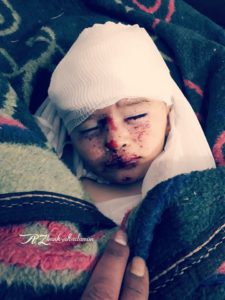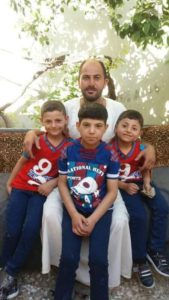 The first picture is of a young girl that was wounded in an attack that killed both of her parents. Middle Picture: The three brothers that were killed as they were playing outside. Third Picture: Two little boys that were pulled from the rubble from an attack.